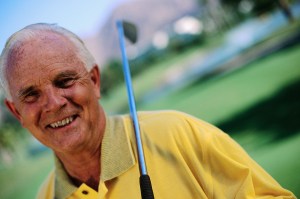 The Jurupa Hills Country Club's Men's Golf Association prides itself as being one of the most active men's clubs in Riverside County! Every Tuesday the Jurupa Hills' Men's Club runs an event with tee-off times beginning at approximately 7:30 a.m. To be included, you will need to sign up in the Pro Shop or call to sign up. A different game is played each week. If you do not currently have a handicap, all you will need to do is turn in five (5) scorecards and the Men's Club will assign you a temporary handicap.
The Men's Club also holds a monthly tournament on Saturdays including majors, which is open all members. (Please review "Major Tournament Eligibility" as stated in the Men's Club handbook for more information.)
As a member of Jurupa Hills Men's Club, you will also enjoy a free round of golf on your birthday.
Remember…Jurupa Hills Country Club's Men's Club, as in any club, is what you make of it, so come out and join in the fun!
Jurupa Hills Country Club
Board of Governors
President | Eric Beacham
Vice President | Bob Hathaway
Secretary | Chuck Perks
Treasurer | Bob Zahn
Handicap Chairman | Bob Archer
Tournament Chairman | Junior Cortes
Rules Chairman | Ron Robinson